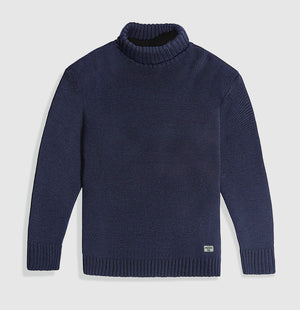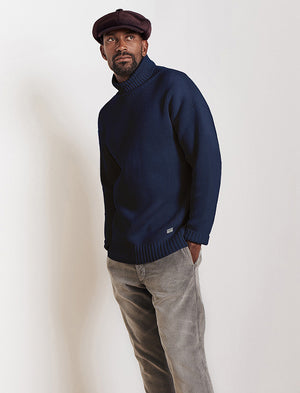 Living on an Island gives you a different perspective of the sea to that of the landlocked. We respect it because we know of the power it holds and we are in awe of those who spend their lives at its mercy, and their choices in outerwear.
In this case, the iconic Submariner roll neck, inspired by the handmade wool jumpers worn by seamen 100 years ago, the Ryden puts the wave into wavey.
Made from 100%  Merino Wool jumper will definitely keep you warm and comfortable.
The Submariner is a timeless wardrobe classic!
Details
Heavyweight tightly knitted wool sweater

5 gauge chunky roll neck jumper

100% Merino Wool

Made in England

 
     Designed by Dave Little and sold exclusively by Rockers Delight