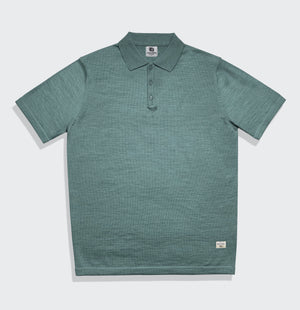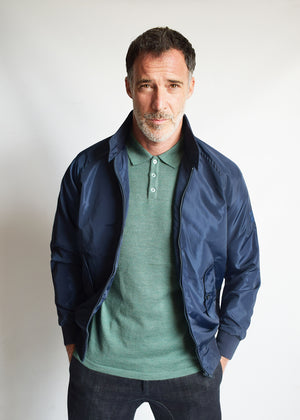 A quality take on the 3 button Polo Shirt as this is made with extra fine merino wool.
Perfect for a summer evening.
The sage green looks great worn with our extra light , indigo blue 'Jax Harrington'.
This piece has great 

thermo-regulating and wicking properties ,
Can be worn in spring, summer or autumn….
100% Italian spun extra fine merino wool 

(sourced from Filivivi - est.1817) 

One of the best available in the world

Skin-friendly, non-itch wool. Wear straight to your skin

Short Sleeve in subtle Sage Green

Gentle hand wash with wool shampoo is recommended. 

Hang to dry naturally.